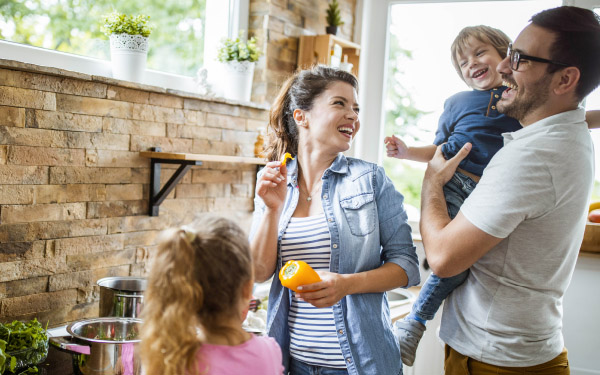 Food Trends for the New Year

Many found a new passion for cooking and eating healthy in 2020. Eating for wellness remains a priority in 2021, and wellness applies
to carefully choosing ingredients, thoughtfully preparing meals and tending to mental health. To guide you to feeling your best in the
new year, we've highlighted some top-trending concepts and lifestyle habits.

Home Cooking
Since the pandemic started, people have been baking more, enjoying breakfast and gathering around the dinner table more often. Studies have shown that 54% of consumers report cooking more since the pandemic, and 51% said they'll continue cooking more after COVID-19 ends. While home cooking aids healthier cooking, it can feel like a chore. Follow these tips to combat cooking fatigue.
Embrace new foods or prepare classics using different cooking techniques to add variety and fun to home cooking. Use our guide on page 4 to experiment with poaching and simmering!
Meal prepping can reduce the stress of last-minute meals and lighten the load throughout the week. Create a week's worth of menus and prep meals ahead of time, so they're ready to grab-and-go as needed.
Play your favorite music while cooking! Studies show jamming out helps boost mood, reduces blood pressure and anxiety, and makes cooking feel less like work.
Pantry Staples
With home cooking on the rise, pantry staples are more valuable than ever. They can help you create healthy, economical and convenient meals while bringing much-needed variety to the menu. Keep a pantry full of ready-to-use essentials like canned goods, pasta, oats and rice to stretch your food budget and whip up quick, easy meals. Reimagine pantry staples with these simple meal solutions:
Pantry Pasta: any pasta + olive oil + white beans or chickpeas + jarred pesto + olives
Puff Pastry Pantry Pizza: frozen puff pastry sheets + pizza/tomato sauce + grated Parmesan + pepperoni + frozen vegetables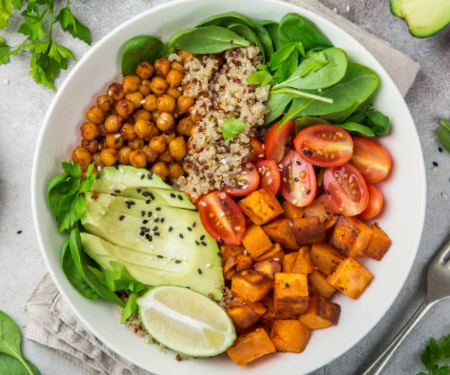 Plant-Forward Eating
Plant-forward eating is centered on whole plant foods including fruits, vegetables, grains, beans, nuts, soy, oil and seeds. This eating style increases your intake of vitamins, minerals and phytochemicals and may lower your risk for heart disease, high cholesterol, hypertension, obesity, diabetes and certain cancers. Use these tips to easily "plus up" everyday meals with more plant foods.
Create recipes that put veggies in the spotlight like our Chipotle Oven Taquitos recipe
Enjoy snacks like roasted chickpeas, nuts or seeds, and add them to salads, soups and grain bowls for a burst of texture and plant-based protein.
Replace meat with beans, lentils, mushrooms or eggplant in recipes like tacos, salads, pasta dishes and chili.

Immunity Support
The foods you eat can contribute to the health of your immune system, while offering protection from illness. To support your immune system, nourish your body with nutrient-rich foods like these:
Antioxidant and vitamin C-rich citrus fruits, spinach, sweet potatoes and bell peppers.
Vitamin E-containing nuts and seeds; specifically almonds, peanuts and sunflower seeds.
Fermented, probiotic-rich foods such as yogurt, kefir, refrigerated sauerkraut, kimchi and kombucha that are connected to gut health.
Oysters, red meat, poultry, beans, nuts, whole-grains, fortified breakfast cereals and dairy foods that supply zinc.
Nutrition for Sleep
It should come as no surprise that your diet is a key pillar in promoting quality sleep. Avoid foods that are most likely to disrupt sleep, such as acidic foods, alcohol, caffeine, high-fat foods and spicy meals. Try pairing the following foods with other lifestyle habits to promote a better night's rest.
Fatty Fish: Studies have found a positive link between regular fish consumption and high sleep quality, likely due to the omega-3 fatty acids. The best sources of omega-3 fatty acids include salmon, tuna and sardines.
Nuts: Nuts such as almonds, walnuts, pistachios and cashews are rich in melatonin, a unique hormone that naturally regulates your body's sleep cycle.
Tart Cherries: Rich in three different sleep-regulating compounds, including melatonin, tryptophan and potassium, tart cherries are believed to influence quality of sleep.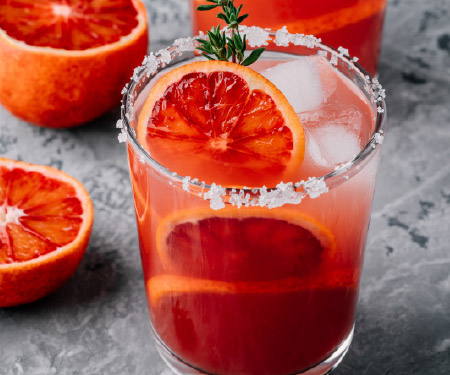 Mocktails
Whether you are eliminating alcohol for "dry January," or simply reducing your intake, enjoy a "mocktail" for those occasions that warrant an elevated beverage, but without the alcohol.
Experiment with different mocktail bases such as sparkling water, seltzer, 100% or fresh fruit juices, unsweetened coconut water and club soda or a combination!
Incorporate fresh elements by muddling herbs like basil, mint, rosemary and cilantro and fruits like blood oranges, lemons, limes, berries and cucumbers.
Get creative with garnishes. Add lemon or lime wedges, orange peels, cherries, pineapple slices, cranberries, pomegranate arils or chia seeds.