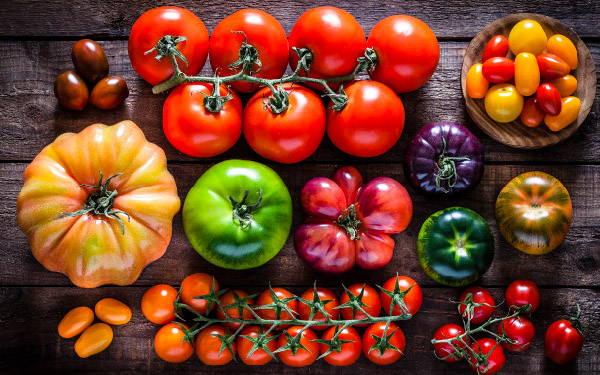 Tomato Takeover:
A Guide to Tomato Varieties & How to Eat Them


There's probably no fruit or vegetable more eagerly awaited than a juicy, ripe summer tomato. Rich in fiber, vitamin C, potassium and folate, tomatoes also contain lycopene, a compound known to help improve heart health. Here are some of the mouthwatering varieties available, along with tips on the best tomato to choose for different purposes.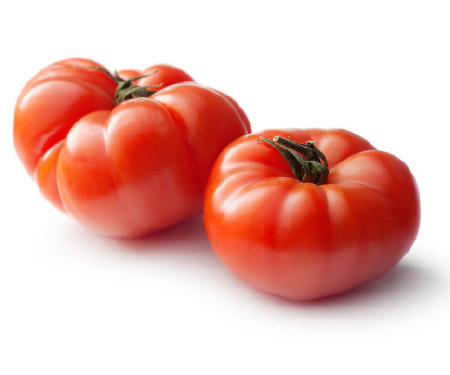 Beefsteaks
Beefsteaks are the sturdiest, meatiest tomato on the block. Choose beefsteaks if you're looking for big, thick slices that can stand up to your summer burger (and be large enough to cover the bun). They're also great on salads or as the center of the plate, paired with mozzarella and drizzled with balsamic.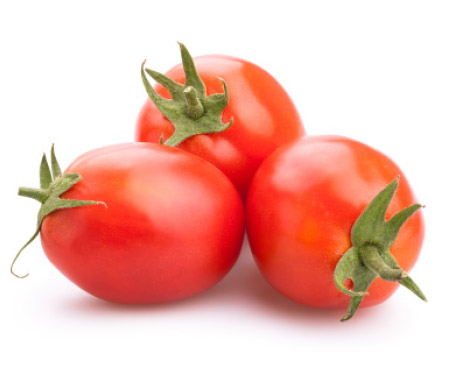 Romas
Oval-shaped Romas are the tomatoes to select for sauces and other cooked dishes. They're fleshier and contain less water, resulting in thicker, richer sauces. Romas are also an excellent choice for topping pizza or bruschetta.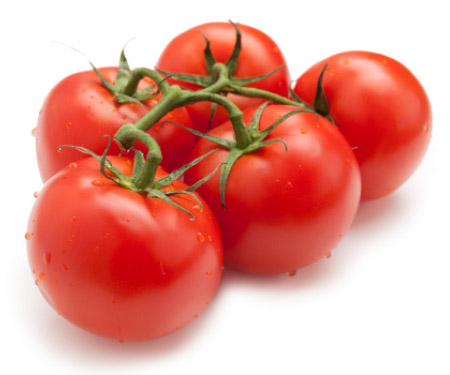 Tomatoes on the Vine
Tomatoes harvested on the vine tend to have a fuller flavor and a deeper red color, indicating a riper fruit. Use these small, juicy tomatoes to top salads or sandwiches.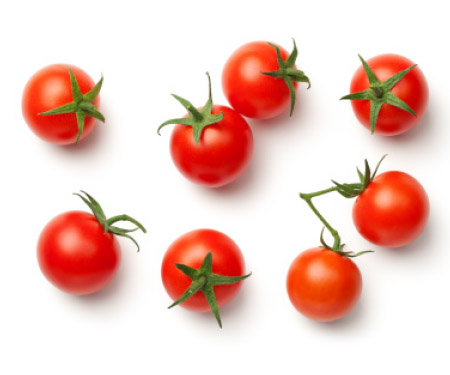 Cherry & Grape Tomatoes
Cherry and grape varieties offer sweet bursts of flavor in bite-size packages. Broil cherry tomatoes and stir in chopped basil for a quick pasta sauce, or pack grape tomatoes as a healthy on-the-go snack. They also add the perfect hint of sweetness to quick-cooking meats such as chicken or fish.