Healthy Treats, No Tricks
Halloween is the perfect time to get the kids in the kitchen and have fun making spook-tacular treats. Check out these festive ideas!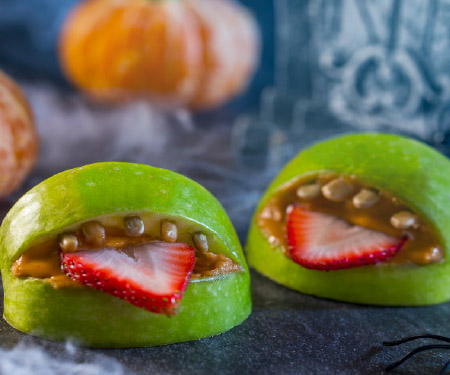 Apple Bites
Quarter and core an apple, cut a wedge from the skin side of each quarter, spread with peanut butter, then press slivered almonds in place for "teeth". Baste the apples with orange or lemon juice to keep them from browning. Use sunflower butter for a nut-free option.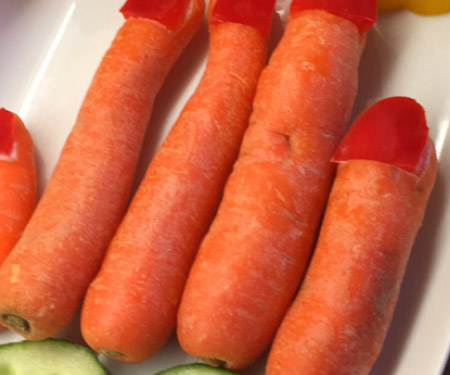 Finger Food
With a paring knife, cut a flat, shallow notch in the tip of a baby carrot. Then use a dab of softened cream cheese to "glue" a sliced bell pepper "fingernail" atop each notch. Cut in a few more notches to shape a "knuckle". Serve with your favorite vegetable dip. Use this same cutting technique with a piece of string cheese.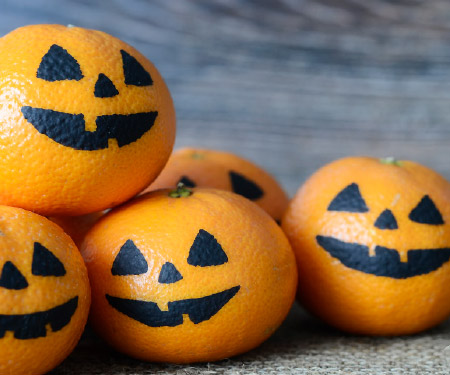 Orange Jack-O'-Lanterns
Use mandarins, clementines or full-size oranges. Draw a face with a black permanent marker (it won't penetrate the skin, so the fruit won't be contaminated).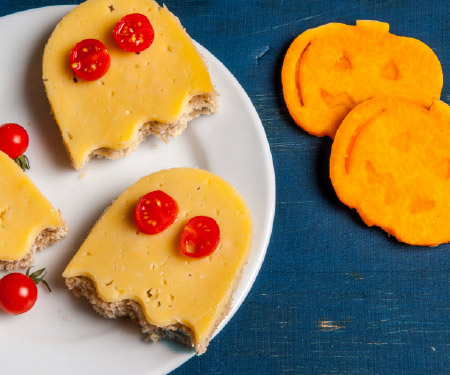 Spooky Cheese Slices
Cut slices of Swiss, Cheddar or Colby Jack cheese-topped toast into spooky shapes using Halloween cookie cutters or a knife. Then top with halved grape tomatoes for "eyes."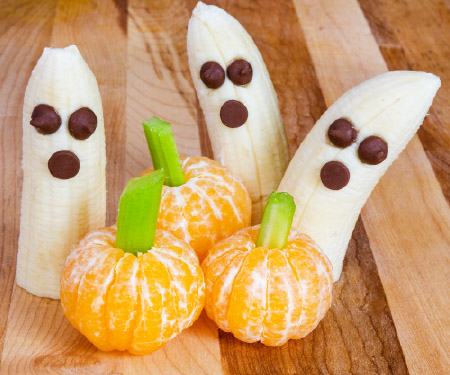 Banana Ghosts
Press three chocolate chips (two for the eyes, one for the mouth) into half of a peeled banana so that they resemble a ghost face.