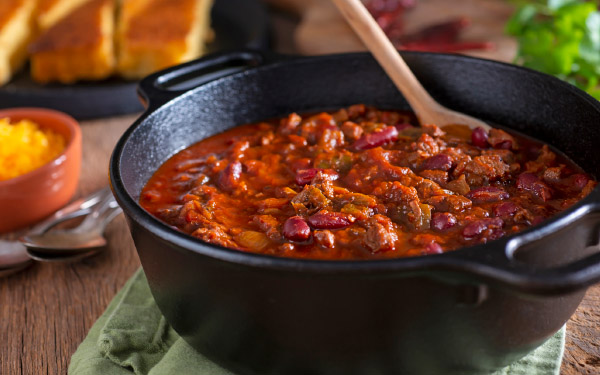 Seasonal Showcase: Fall Foods
The crisp air and changing leaves mean fall is here with comforting, warm and delicious foods on the menu. Enjoy some of these flavorful fall favorites!
Apples: Crunchy, sweet and satisfying, apples are the sweethearts of fall and provide fiber and vitamins A and C. From Honeycrisp to Granny Smith to Macintosh, there are hundreds of varieties of apples to choose from. Each apple has its own unique taste, ranging from sweet to tart. Some are best for snacking on raw and others work better for cooking.
The general rule is tart for cooking, sweet for eating. To prevent raw, cut apples from browning, simply dip the apple slices in fruit juice, such as lemon, orange or pineapple.

Pumpkin: Fall means it's time for pumpkin-flavored everything. Use fresh or canned pumpkin to make soups, risotto, cookies and pie. If using fresh pumpkin from our produce department, don't throw out the seeds!
Pumpkin seeds are filled with antioxidants, vitamins and minerals. For a tasty snack, toss the seeds with oil and salt, spread in an even layer on a baking sheet, and bake at 300° for about 45 minutes or until golden.

Seafood: There are plenty of fish in-season this time of year, including salmon, cod, halibut, mahi-mahi, yellowfin tuna and tilapia. Braised, roasted and crusted seafood makes a comforting dish that's flavorful and heart-smart. Pick up your favorite seafood item, add seasonings and roast it on a sheet-pan with a variety of vibrant veggies for a quick, comforting meal.

Chili: Easily one of America's favorite comfort meals, chili is a fall staple that comes in various flavors, spice levels and ingredient combinations. Cook chili in a slow cooker to let the flavors develop, and add beans, whole grains, extra veggies and garnishes like avocado for a heartier, nutrient-rich dish.